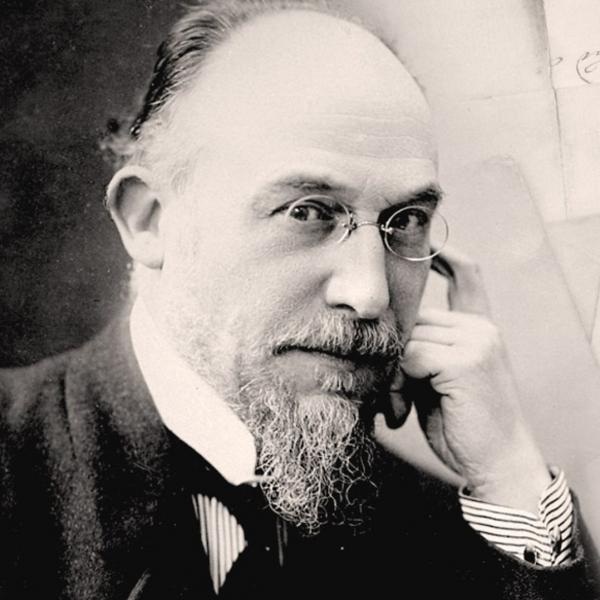 The Death of European Tradition: Debussy, Satie, Dvorak
Episode 1
Episode date - September 22, 2006
We continue our series on "How Music Changed" by focusing on how serious European music shifted away from its established base and started to accept American ideas.

As the 20th century unfolded, Germany and Italy share the center of serious music culture. The newfangled 'phonograph' (soon to be referred to as a brand name, the 'Victrola') turns common people into 'fans', and a global industry is born that cannot adequately accommodate the lengthy song structures of 'classical' music. Perhaps not coincidentally, the 'classic' form starts to shift.
Richard Strauss writes 'tone poems,' a more 'condensed' form of composition. In France, Claude Debussy, and Maurice Ravel compose music that relies on sensibility and subtlety. Others write along similar lines, including Erik Satie, who suggests a total break with tradition. His work would eventually have a profound influence on ambient writers like Brian Eno.
Looking a way to break from Germanic tradition, a Czech named Antonin Dvorak comes to America, and is suitably impressed by America's own developing indigenous musical culture, notably Native American and African American influences. Dvorak used the experience as inspiration for his 9th Symphony, commonly called the "New World Symphony." Indeed, it was a new world, as America would subsequently become the focal point of 20th century music.
Music from today's show includes;

Thus Sprach Zarathustra – Richard Strauss

Clair de Lune – Claude Debussy

Golliwog (a Cakewalk) – Claude Debussy

Trois Gymnopedie – Erik Satie

Deep River – (Negro Spiritual)

Swing Low, Sweet Chariot – Paul Robeson

New World Symphony – 2nd Movement – 'Largo' – Antonin Dvorak

Garth Largo – from "Largo"

FURTHER LISTENING AND SUGGESTED TRACKS;

Salome – Dance of the Seven Veils – Richard Strauss

Prelude to the Afternoon of a Fawn – Claude Debussy

La Mer – Claude Debussy

Bolero – Maurice Ravel

Daphnis et Chloe – Maurice Ravel

Gymnopedie (orchestrated by Claude Debussy) – Erik Satie

Embryons Desseches – Erik Satie

Music for Airports – Brian Eno

Go Down Moses – Paul Robeson

Swing Low, Sweet Chariot – The Soul Stirrers, with Sam Cooke

Swing Low, Sweet Chariot – Jerry Garcia

Swing Low, Sweet Chariot – UB40

Swing Low, Sweet Chariot – Beyonce
Channel 2 - The Death of European Tradition