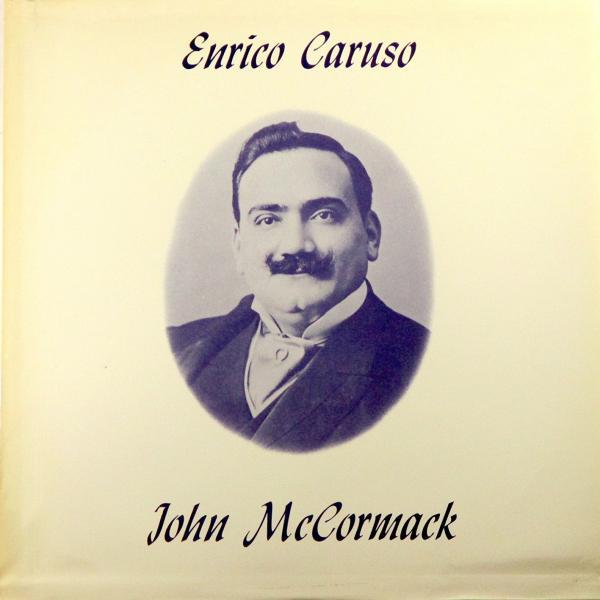 The Great Tenors: Enrico Caruso and John McCormack
Episode 1
Episode date - September 11, 2006
HERE IT IS! Our very FIRST installment for "How Music Changed".
The purpose of these series is to attempt the impossible - cover the entire history of recorded music by covering 250 specific subjects and/or artists in depth, the explain how the course of music history changed our lives over the past 100+ years. Our list runs chronologically, starting with the invention of sound recording, and will progress to the present,whenever that may be.
For episode one, we cover the birth of the record industry by featuring two of the most popular and talented artists whom they chose to record - Enrico Caruso and John McCormack.

Enrico Caruso – I Pigliacci/Vesta la Giubba (On with the Show)

Enrico Caruso – Rigoletto: La Donna e Mobile (Woman Is Fickle) (Verdi)

Enrico Caruso – Santa Lucia (Neapolitan Song)

Enrico Caruso – O Sole Mio (My Sunshine)

Enrico Caruso – Torna A Surriento

Enrico Caruso – Rossini: Tarantella Neapolitana – La Danza (2000 ReMix)

BONUS – Enrico Caruso – Celeste Aida

BONUS – Enrico Caruso – Rigoletto: Bella Figlia dell'Amore (Verdi)

BONUS – Enrico Caruso – Over There

BONUS – Enrico Caruso – La Traviata

John McCormack – Una Furtiva Lagrima (Donizetti)

John McCormack – Mother Machree

John McCormack – Kathleen Mavourneen

John McCormack – It's a Long Way to Tipperary

John McCormack – She Moved Thro' the Fair

John McCormack – The Star of the County Down

BONUS – John McCormack – The Sunshine of Your Smile
BONUS – John McCormack – The Irish Immigrant
BONUS – John McCormack – Jeannie with the Light Brown Hair
BONUS – John McCormack – I'll Take You Home Again Kathleen
Channel 1 - The Great Tenors