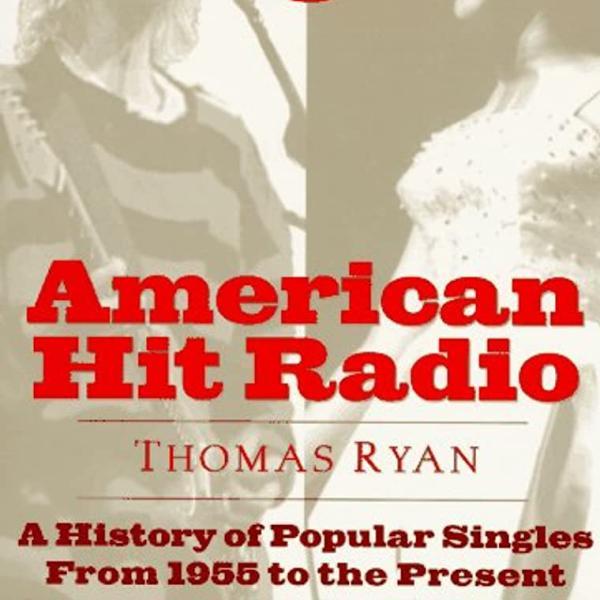 Well folks, it's that time of year again when we do our best to bring our listeners aboard to show some support for WHPC, 90.3 FM.

All of us working here at the station are a team, so we are certainly not competing with one another. Fundraising is about achieving our inclusive goals, and that is exactly why Heidy and I are here today.
But, just because we have a job to do does not mean that we cannot do our job, so we're going to stick with our Alternative Top 40/Top 500 of the Top 40 by featuring a related alternate plan. We will be playing singles from the era that we started covering at the start of 2023 – which is to say we will cover top 40 singles from my first book, American Hit Radio, the same book that got me a spot on WHPC about 25 years ago! For about 10 years, we've been playing entire albums, so while we do our best to bring is some money for the station, figure we can have some fun playing singles from the 'starting point' of our album playlist.
Featured songs will include:
Earth Angel – The Penguins
Pledging My Love – Johnny Ace
Sincerely – The Moonglows
Rock Around the Clock – Bill Haley and the Comets
Ain't That a Shame – Fats Domino
Only You (and You Alone) – The Platters
At My Front Door – The El Dorados
The Great Pretender – The Platters
Cry Me a River – Julie London
Why Do Fools Fall in Love – Frankie Lymon & the Teenagers
Mack the Knife – Louis Armstrong
Speedo – The Cadillacs
Heartbreak Hotel – Elvis Presley
(You've Got the) Magic Touch -0 The Platters
I'm in Love Again- Fats Domino
Be-Bop-A-Lula – Gene Vincent
My Baby Left Me – Elvis Presley
My Prayer – The Platters
Stranded in the Jungle – The Cadets
Fever – Little Willie John
Hound Dog – Elvis Presley
Don't Be Cruel – Elvis Presley
Honky Tonk – Bill Doggett
Love Me Tender- Elvis Presley
Blueberry Hill – Fats Domino