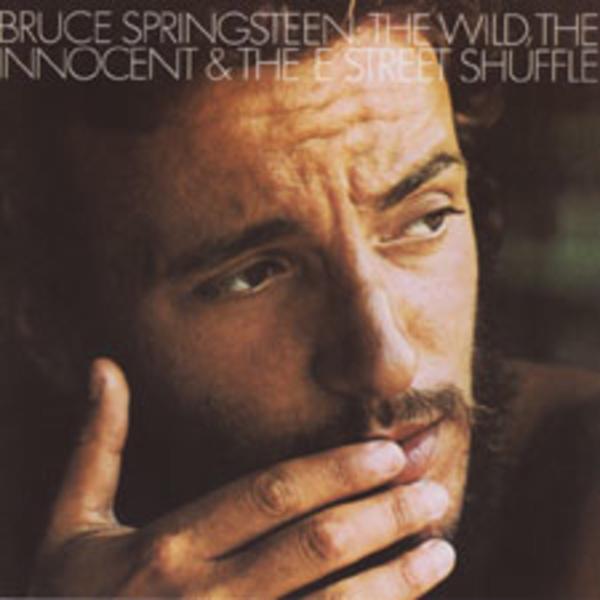 Although the charts show Bruce Springsteen's second album as achieving the #59 position on Billboard's album charts, that figure is actually a bit misleading, as it did not chart at all until 1975, two years after its release.
Before "Born to Run," Springsteen was nurtured by critics, who often saw him as the latest version of the "next Dylan," but ignored by the general public. His first album sold only 25,000 copies in its first year, and "The Wild, The Innocent & The E-Street Shuffle" shared a similar fate, until the ruckus surrounding "Born to Run" made his back catalog jump to life.
Springsteen's second album stands out in the Springsteen oeuvre, because it is markedly different from everything else. It hones the roughness of his first album by downplaying that record's quirky and excessive wordplay, while tightening up the rhythmic interplay of the band.
It was released before the E-Street Band had a name, and the band's style is frisky and loose, with a swing to the rhythms that virtually disappeared on "Born to Run," never to return. This is likely due mostly to the personnel, particularly keyboard player David Sancious and drummer Vini Lopez, who left the band after recording this album. Sancious in particular brought a jazz sensibility to the arrangements, best exemplified by the organ solo on "Kitty's Back" and the bluesy piano intro to "New York City Serenade." Lopez plays with a much looser feel than his replacement, Max Weinberg, allowing the music to breathe even when it soars.
"The Wild, The Innocent & the E Street Shuffle" plays as a theme album of sorts, as most of the songs seem to be about bidding a fond farewell to his roots and the sea of characters who populated his first album. It replaces the casual storytelling of "Greetings from Asbury Park, New Jersey" with a deeply romantic yearning for a better life.
Even the sad breakup that takes place in "4th of July, Asbury Park (Sandy)" conveys a strong optimistic outlook, as if Springsteen's future destiny had been pre-determined. Saying goodbye to Sandy, he sees his future in "Rosalita," a potential partner and ideal companion as he jumps headlong toward his fate as one of the world's most famous rock stars. Whether it is true or not, every word seems autobiographical and truthful, emotionally if not factually.
Despite the implied honesty, romance is front and center on every song, totally lacking even a trace of cynicism or distrust. This style of songwriting was destined to end with age and experience. "Born to Run" found Springsteen a bit older, wiser and more jaded, as his writing started to magnify escapism and then disillusion as main themes. The beauty of the second album is that it sounds more carefree and positive than his later work, with a band that found it easy to capture the inherent romance of Springsteen's youthful vision.
Feature Tracks:
The E Street Shuffle
Rosalita
Kitty's Back
Wild Billy's Circus Story
4th of July, Ashbury Park
Incident on 57th Street - Part 1
Incident on 57th Street - Conclusion
New York City Serenade
September 1973 - Billboard Charted #59