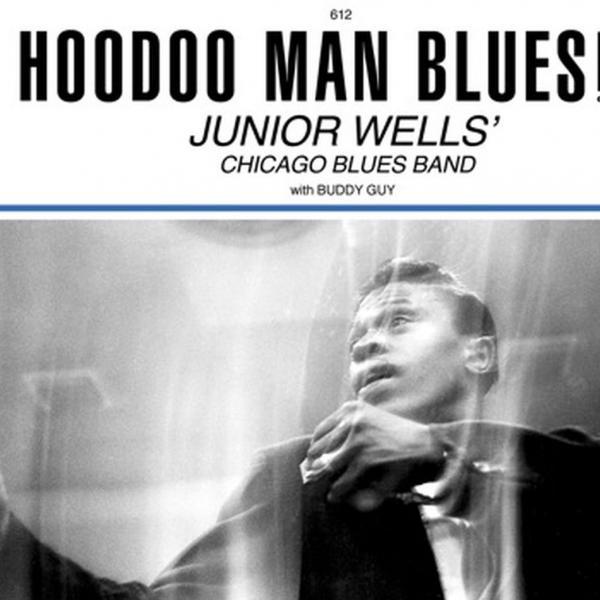 It's kind of weird to say that one of Buddy Guy's best albums is not a Buddy Guy album at all – his name didn't even appear on the original release of "Hoodoo Man Blues" – but here it is.
This album is the stuff of legend, making it hard to discern truth from hyperbole, but the music certainly speaks for itself. Junior Wells was one of Chicago's hottest harp players in the '50s, replacing the legendary Little Walter as harpist for Muddy Waters. He also recorded a variety of singles, many now considered classics, for a variety of labels, but by 1965 he was playing gigs all over the city with no particular plan and no label affiliation.
Bob Koester, a blues aficionado who ran a local record shop and the founder of Delmark Records, had been familiar with Junior Wells from his live shows at Theresa's Lounge and thought enough of him as an artist to offer him a shot at a full-length LP. Although his budget was extremely limited, he did not impose restrictions on Wells, who picked a support group that included Buddy Guy as his guitarist. Sessions went smooth, with the musicians tackling each track as if it were a live performance, giving the album a spontaneous and powerful feel that made it an instant classic. Wells' harp playing and vocals are loose and playful, interacting easily with Guy while coaxing the band to lay down supportive rhythms as if they had an audience. Guy in particular plays with an intense self-control that causes each track to burn with focused energy. Having trouble with his own amplifier, Guy played a few tracks through a Leslie, giving his guitar an organ-like tone that only added to the unique nature of the song collection (check out the title track for an example).
The only problem came when Guy mentioned what he thought were his legal ties to Chess Records. The entire project seemed to be in jeopardy until they agreed to delete his name from the album credits. Instead of 'Buddy Guy', all guitar work was credited to 'Friendly Chap', although it was later discovered that no such legal obligation existed in the first place. Released at the end of 1965, "Hoodoo Man Blues" represents the first long player for Junior Wells and also for Buddy Guy. They would go on to record a series of excellent albums together, both live and in the studio, but this is where the partnership started, and it represents a high-water mark in both of their careers. It quickly became Delmark's best seller, as it remains to this very day.

December 1965 - Billboard: Did Not Chart