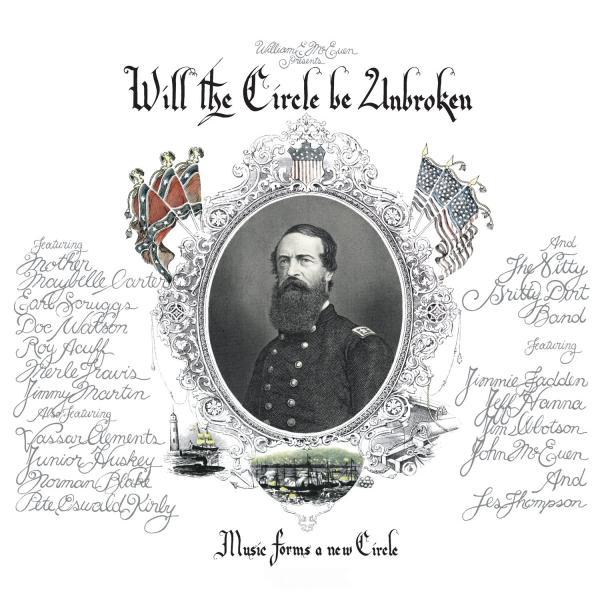 It is very easy to assess the reason why this album grew in stature from when it was first released.
Young fans of rock and roll were more than happy to follow the progress of their favorite artists through the '60s and '70s, but once music started to change in the mid-to-late '70s, their interest faded significantly. Rather than follow trends of a subsequent generation as the music became more and more diluted and/or without roots, a lot of music lovers started digging through the past to discover artists who were influential on the music that they loved.
"Will the Circle Be Unbroken" is a major touchstone in that regard, introducing a younger generation to discover and appreciate artists who predated their previous period of interest. As time passed, so did a lot of the performers on this album, making the album more of a keepsake representation of something that could never again be duplicated.
Featured tracks for this show include:
I Saw the Light
Sunny Side of the Mountain
Nine-Pound Hammer
Losin' You (Might Be the Best Thing Yet)
Honky Tonkin'
You Don't Know My Mind
My Walkin' Shoes
Lonesome Fiddle Blues
Cannonball Rag
Avalanche
Flint Hill Special
Togary Mountain
Earl's Breakdown
Orange Blossom Special
Wabash Cannonball
July 1972 - Billboard Charted #68