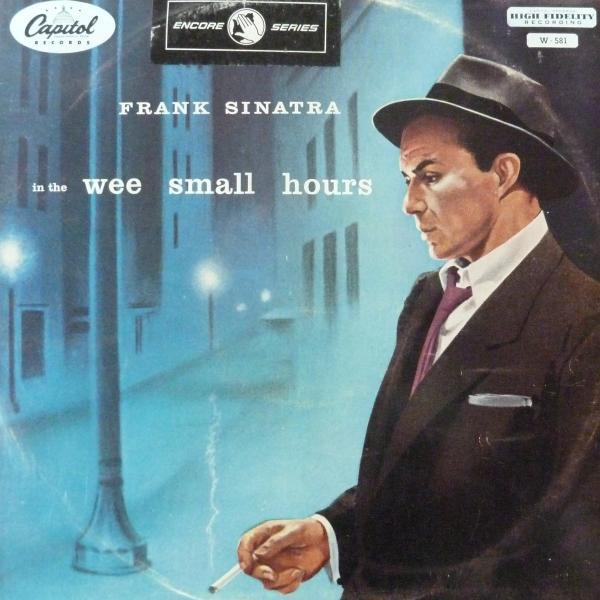 One distinct advantage of the new long-playing format was its ability to hold a series of songs so they would be heard in a distinct playing order. Known as sequencing, it became part of the art in constructing an album's layout, and nobody did this better than Frank Sinatra.
His albums for Capitol Records from 1955 through 1959 represent the most consistently satisfying work of his career, and his ability to plan and then lay out his song selections plays a large role in it. Before the long-player, artists and record labels would occasionally group together a series of related 78s into what was literally an 'album', a bound package that held the discs together just like a photo album.
When the long-player format came into play, the name stuck, even though all of the songs were now present on a single disc. Sinatra had a knack for collecting songs that shared a common thread, and he became the first master of the 'theme' album. "Wee Small Hours" was one of the first and also one of the best, stringing together a collection of songs about loneliness, solitude and longing.
Featured Tracks:
In The Wee Small Hours of the Morning
Mood Indigo
Glad to Be Unhappy
I Get Along Without You Very Well
Deep in a Dream
I See Your Face Before Me
Can't We Be Friends
When Your Lover Has Gone
What Is This Thing Called Love
Last Night When We Were Young
I'll Be Around
Ill Wind
It Never Entered My Mind
Dancing on the Ceiling
I'll Never Be the Same
This Love of Mine
April 1955 - Billboard Charted #1