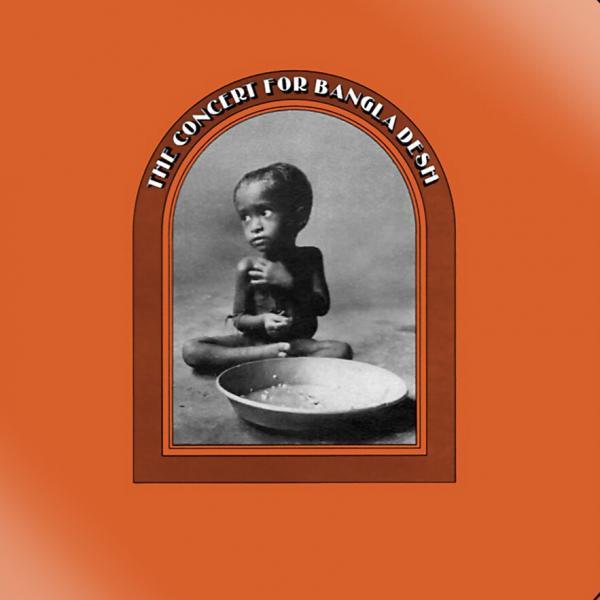 In its time, the soundtrack for "The Concert for Bangla Desh" was a distinctive product, being the first large charity event of its kind. At the time, that aspect escaped me.
To me, it was another live show with a variety of performers, and an underlying purpose. The "Woodstock" soundtrack was also a triple album with myriad performers, as was the "Isle of Wight" collection. Harrison himself had released his first solo record as a triple album. Due to these precedents, the humanitarian element of George Harrison and Ravi Shankar's project, although obvious, did not immediately strike me as unique.
At that young age, I think I assumed that musicians did this sort of thing all of the time, but history shows us that the Bangla Desh show was the first charity event of its kind, serving as a template of sorts for the future of beneficent pop culture. It didn't hurt that the music was occasionally startling, either. We'll present this album in two parts, meaning that we have a LOT of music to cover in each show, and little time to yap about it.
Featured tracks include:
Introductions
Bangla Dhun – Ravi Shankar
Wah Wah – George Harrison
My Sweet Lord – George Harrison
Awaiting on You All – George Harrison
That's the Way God Planned It – Billy Preston
It Don't Come Easy – Ringo Starr
Beware of Darkness – George Harrison and Leon Russell
December 1971 - Billboard Charted #2