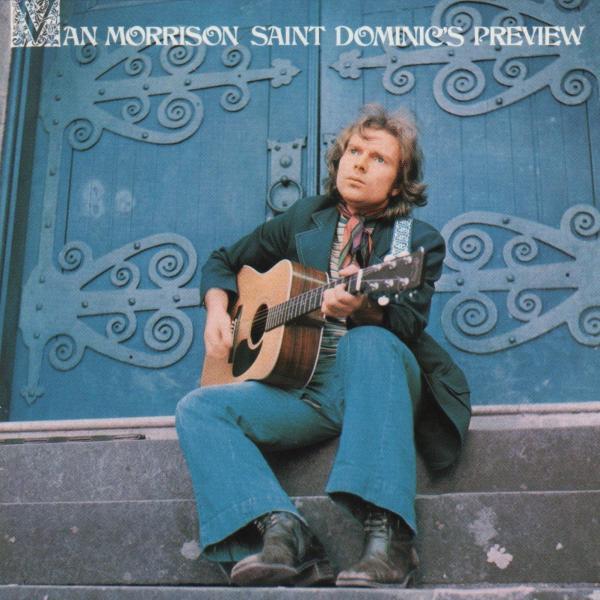 My opinions regarding Van Morrison's catalog seems to differ with the general populace.
Morrison's popularity justifiably surged after he released "Moondance" in 1970, but the subsequent two albums didn't really hold up for me. "His Band and Street Choir" and "Tupelo Honey" both featured fabulous singles (which drove up sales), but they also contained a large percentage of hippie-laden love songs that have aged rather poorly.
"Saint Dominic's Preview" was a return to form, capturing the succinct energy of the "Moondance" album while simultaneously channeling the spirituality of "Astral Weeks". Like its predecessors, it also kicks off with an awesome hit single ("Jackie Wilson Said" is arguably the best single of his entire career). Best of all, there is no filler and no starry-eyed love songs to break the flow. Morrison is at his best when he lets his imagination wander through his inner psyche, as he does here on high points like "Listen to the Lion" and "Almost Independence Day." Surprisingly, this also became the highest-charting album of Morrison's career, so maybe my tastes aren't so different after all.
Feature Tracks:
Jackie Wilson Said (I'm In Heaven When You Smile)
Gypsy
I Will Be There
Listen to the Lion
Saint Dominic's Preview
Redwood Tree
Almost Independance day
July 1972 - Billboard Charted #15