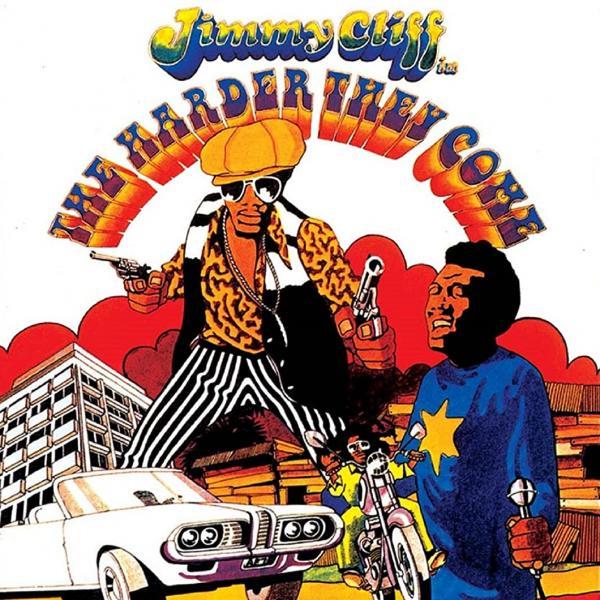 No album did more to popularize reggae than this soundtrack. The film itself seemed to remain in theaters forever, playing the midnight circuit week after week, second only to "The Rocky Horror Picture Show" for longevity and popularity.
"The Harder They Come" served as an introduction to reggae music for most listeners, making Jimmy Cliff a star for his acting but even more so for the amazing collection of songs he supplied for the film. The four songs he wrote here have all become standards, with countless cover versions by other artists.
The balance of the songs that appear on the album were culled from Jamaican singles released over the previous 4-5 years, giving Americans their first taste of Desmond Dekker, Toots and the Maytals and others. Because of this soundtrack, Reggae music became such a phenomenon in the United States, to the point where the Library of Congress added it to our National Registry.
Featured tracks include:
You Can Get It If You Really Want – Jimmy Cliff
Draw Your Brakes - Scotty
Rivers of Babylon – The Melodians
Many Rivers to Cross – Jimmy Cliff
Sweet and Dandy – Toots and the Maytals
The Harder They Come – Jimmy Cliff
Johnny Too Bad – The Slickers
007 (Shanty Town) – Desmond Dekker
Pressure Drop – Toots and the Maytals
Sitting in Limbo – Jimmy Cliff
You Can Get It If You Really Want – Jimmy Cliff (edit/dub)
The Harder They Come – Jimmy Cliff (alt. take)
July 1972 - Billboard Charted #140