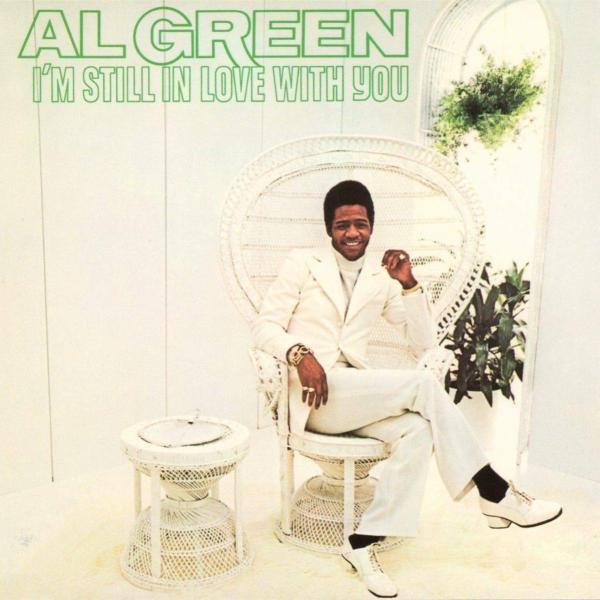 Al Green is certainly one of the most important solo artists of the early seventies, even though most of the attention retrospectively falls to Elton John and Stevie Wonder.
At this point in time, having a series of viable hit singles was key to getting airplay, which almost always resulted in huge album sales, and very few people had a better run of consistently great hit singles than Al Green. Six of his albums from this era reached #1 on Billboard's R&B charts, while "I'm Still in Love with You" was his best-charting album on the pop charts, topping off at #4. It also boasted two top 5 singles, which served as drivers for FM airplay of deeper tracks such as "Love and Happiness" and his slinky reworking of Roy Orbison's "Oh, Pretty Woman."
Other than the instantly recognizable production work of Willie Mitchell, the secret ingredient that made this work so well were the intuitive arrangements of the three Hodges brothers (Teenie on guitar, Leroy on bass, and Charles on organ and drums, unless ace drummer Al Jackson happened to be in the studio on that day). By seventies standards, the production is almost dry and the playing lacks even a hint of egotism, which only helped the album to age better with time.
If I had my way, "I'm Still in Love with You" is how I'd like to remember the early '70s.
Featured tracks include:
I'm Still in Love with You
I'm Glad You're Mine
Love and Happiness
What a Wonderful Thing Love Is
Simply Beautiful
Oh, Pretty Woman
For the Good Times
Look What You Done for Me
One of These Good Old Days
October 1972 - Billboard Charted #4