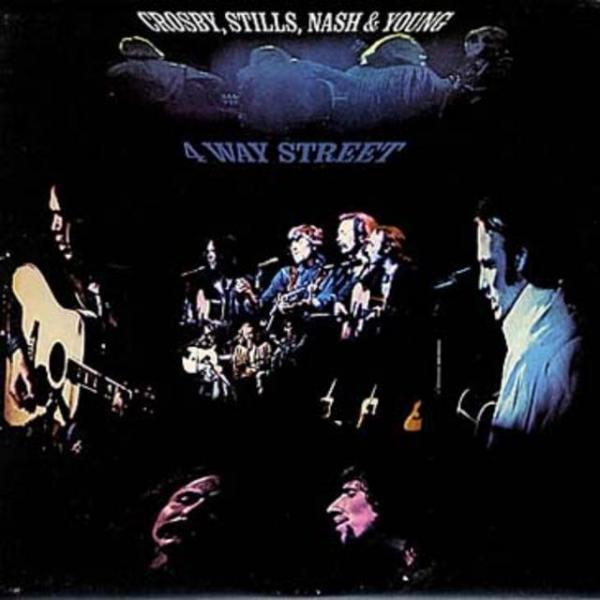 At the dawn of the seventies, the hippie dream remained very much alive, despite (or perhaps directly because of) taking a beating from the conservative establishment. The idea of us vs. them grew stronger than ever, and leaders were needed to give voice to the younger generation.
Neither Crosby, Stills, Nash or Young were qualified to be political leaders, but they certainly were capable of representing our hopes and fears, and more than any other act of that time, their songs motivated us. "4 Way Street" sounds like a love fest between four very close friends, which belies the truth of legendary backstage battles. When four very talented singer/songwriters convene to make music together, there will be blood, but this album does a remarkable job of sublimating that aspect of the band, focusing instead on camaraderie,
This show features the album's first half, which was all acoustic, with the various members occasionally chiming in to support each other. It's a hippie dream, and although it was not an accurate portrayal, it's still beautiful.
Featured tracks include:
Suite: Judy Blue Eyes (hard edit)
On the Way Home
Teach Your Children
Triad
The Lee Shore
Chicago
Right Between the Eyes
Cowgirl in the Sand
Don't Let It Bring You Down
49 Bye-Byes/America's Children
Love the One You're With
April 1971 - Billboard Charted #1