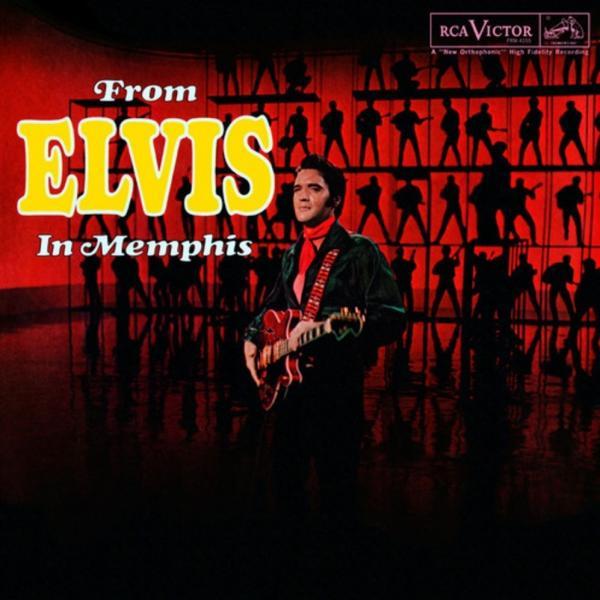 It may not be obvious today, but in 1969, trying to salvage Elvis Presley's career as a respectably valid musician was a loser's game.
In a world with the Beatles, The Stones, The Who, CCR, CSN, Sly and the Family Stone, Jimi Hendrix, et. al, Presley was an anachronism, and even an embarrassment to some. He was an old school performer who allowed his manager to sell him out for movie stardom, and the music that made him famous in the first place had become peripheral at best to his career – how do you recover from that? Well, you go back home.
American Sound Studios in Memphis was run by Chips Moman, with a group of players and producers that had been exploding with hits. It was nuthin' fancy, but it sure was effective. For Elvis it was a return to his roots in many ways, not least of all because he stopped taking orders from his controllers and let the studio team work its magic. The American Studios team pulled off a small miracle and in no time, Elvis Presley was cool once again. Here is their work.
Featured tracks include;
1) Wearin' That Loved On Look
2) Only the Strong Survive
3) I'll Hold You in My Heart
4) Long Black Limousine
5) It Keeps Right On A-Hurtin'
6) I'm Movin' On
7) Power of My Love
8) Gentle on My Mind
9) After Loving You
10) True Love Travels on a Gravel Road
11) Any Day Now
12) In the Ghetto
13) Suspicious Minds
June 1969 - Billboard Charted #13