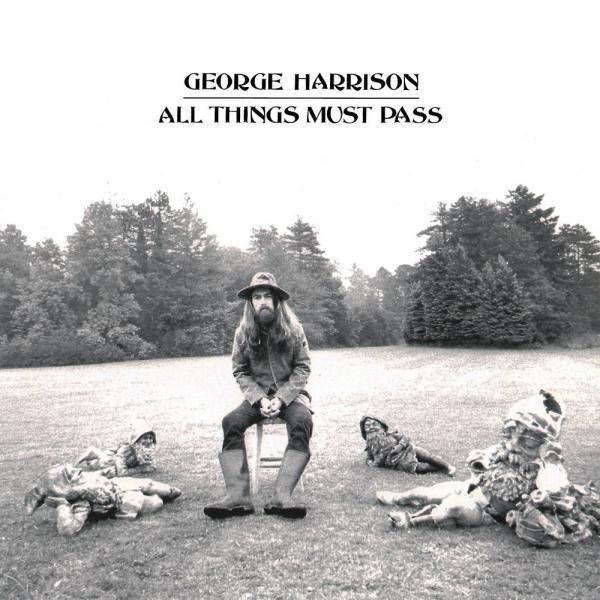 Even all these years later, I can still remember the ambivalent feeling of knowing that the Beatles had disbanded. The thought of there being no more Lennon/McCartney compositions was bad enough, and 1970 left me with a sense of uncertainty about the future of music.
Having grown up with the Beatles providing the soundtrack to my life, I remember a feeling that was something like a vacuum, knowing that they could never be replaced. The only consolation I could expect was that there would be more music coming from each of them, but John's experimental releases and McCartney's first effort left me more than a bit wary of what we were in for.
As 'Beatle' George never had more than two songs per album, I expected that he's eke out on album every five years or so. I never could have imagined a triple album. Who could? The only problem was that I couldn't afford to buy the damn thing, so I gobbled the singles, which were awesome. Years later, I finally obtained my own copy, and I still treasure it. This show represents Part One in a two-part series.
Featured tracks include:
Thanks for the Pepperoni
I'd Have You Anytime
My Sweet Lord
Wah-Wah
Isn't It a Pity (version one)
What Is Life
If Not For You
Behind That Locked Door
Let It Down
Run of the Mill
I Remember Jeep (edited)