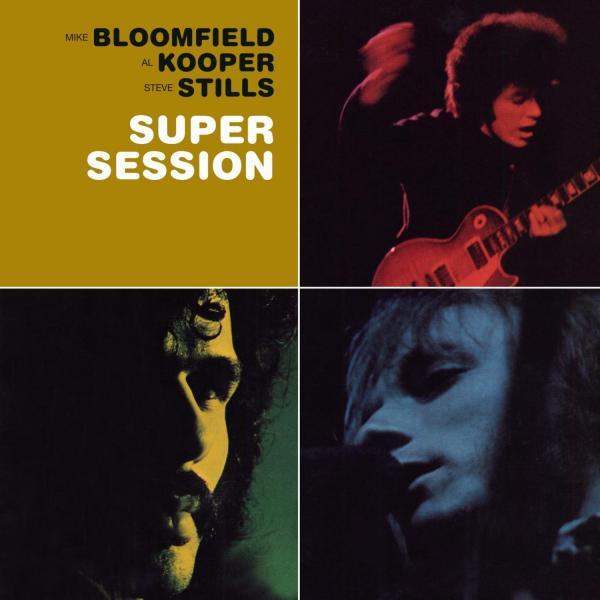 So, I just couldn't stand it any longer. This essay is the very last one written for this collection, because I am replacing an essay that I had previously written for this very same spot. I wrote mostly in chronological order, but "Super Session" is a distinct and unique exception, because something had to be done.
Originally, Cream's "Wheels of Fire" sat at #85 on the "Top 500 of the Top 40" list, not because I loved it, but because I felt it was essential. Artfully, I always thought the album was a messy bore, but I needed to be openminded, so I caved in to what Cream fans would have expected. My rating process had me continually gaging my selections with a playlist consisting of every album choice herein (33.6 days of music) and I cringed whenever "Wheels of Fire" came up, but I sublimated my opinion. I could abide most of the studio tracks, but the live sides were egregious, ending the double album with thirty-plus minutes of torturous self-indulgence. The meandering endless jam on "Spoonful" with Clapton, Bruce and Baker playing at and over each other provided ample evidence that their interpretive style of the blues had dated incredibly poorly. The real capper is the twelve-minute drum solo that closes the album. If you wish to truly understand how a group of people can negatively and forcibly react to "Wheels of Fire", try playing sides three and four in a car with friends on a road trip. I tried it and I nearly experienced a full-bore mutiny. Everyone in my car (there were six of us) begged and ultimately demanded that I stop the torture. My phone was almost thrown out of the window! That's when I realized that "Wheels of Fire" had to go…
…which brings me to the subject at hand. I always liked "Super Session" ever since I was a kid. I found it pleasant in a non-remarkable way, but it retained its laid back, unique luster over the years. In a sense, "Super Session" had a stylistic identity similar to "Wheels of Fire." Both featured jams steeped in the blues and soaked in psychedelic pop culture, but the similarities end there. Where "Wheels of Fire" was bloated and fatuous, "Super Session" was measured and thoughtful. The former featured self-centered and blatantly conceited performers stepping all over each other. The latter featured musicians intent on listening to one another and allowing for space. Heard back-to-back, the difference in approach is astounding. Both albums were released In July 1968, so comparisons are both valid and telling.
"Super Session" is essentially an Al Kooper project where he teams up with Mike Bloomfield on side one and Stephen Stills for side two. Recorded mostly during spontaneous late-night jam sessions, Bloomfield tears through his blues-based solos with a dexterous attack that rivals or perhaps even surpasses Clapton's best work, yet he never oversteps his space. Stills is even more understated, leaving plenty of room for Kooper and the rhythm section to make statements of their own. "Season of the Witch" is a highlight, exuding a 3 o'clock in the morning feel that perfectly suits the song's lyrical thrust. After repeatedly suffering through "Wheels of Fire", vainly trying to find its 'sweet spot', I instead rediscovered its complimentary antidote. "Super Session" may not be a work of genius, but it represents the fundamental difference in America's approach to the blues as opposed to some British players who commandeered the style for egotistical purposes. "Wheels of Fire" suffocates while "Super Session" breathes. It's just that simple.
Featured Tracks:
Alberta Shuffle
Stop
Man's Temtation
His Holy Modal Majesty
Really
It Takes a Lot to Laugh, It Takes a Train to Cry
Season of The Witch
You Don't Love Me
Harvey's Tune
July 1968 - Billboard Charted #11