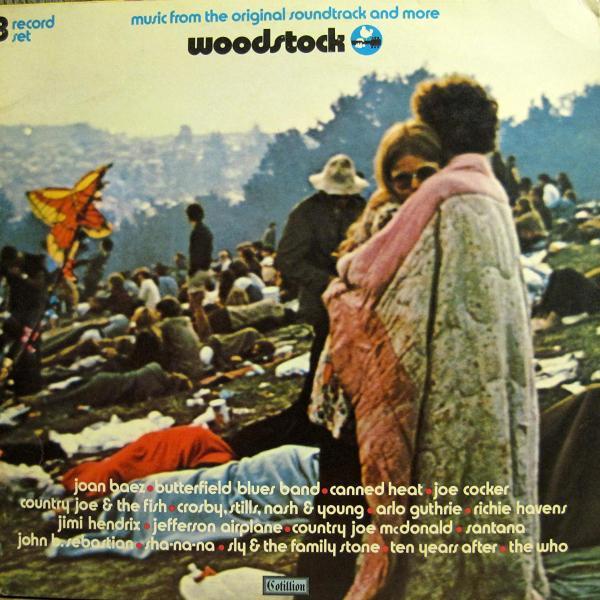 Between the lapsed time of the actual event "Woodstock" and the subsequent release of the film soundtrack, the world had become a much different place, if seen through the eyes of music fans who were also part of the youth movement.
The reason for the long stretch of time between the event and the recorded document is due to its affiliation with the film, which required significant editing and production. As a result, the album almost had the feel of nostalgia to it. In the interim, The Beatles broke up. So did Simon and Garfunkel, and the Supremes.
Most significant, though, was the disaster at Altamont that put a pall over any semblance of survival for the 'Love and Peace' movement. In just a few months, the death of Janis and Jimi would be the final nails in the coffin of optimism for the youth movement. As such, this live collection works mostly as a souvenir for a time and a feeling that had quickly evaporated.
Featured tracks include;
I Had a Dream – John Sebastian
Going Up the Country – Canned Heat
Freedom – Richie Havens
Rock and Soul Music – Country Joe & the Fish
Coming into Los Angeles – Arlo Guthrie
At the Hop - Sha Na Na
Feel Like I'm Fixin' to Die Rag – Country Joe McDonald
Drug Store Truck Drivin' Man – Joan Baez and Jeffrey Shurtleff
Joe Hill – Joan Baez
Suite: Judy Blue Eyes – Crosby, Stills and Nash
Sea of Madness – Crosby, Stills, Nash & Young
May 1970- Billboard Charted #1