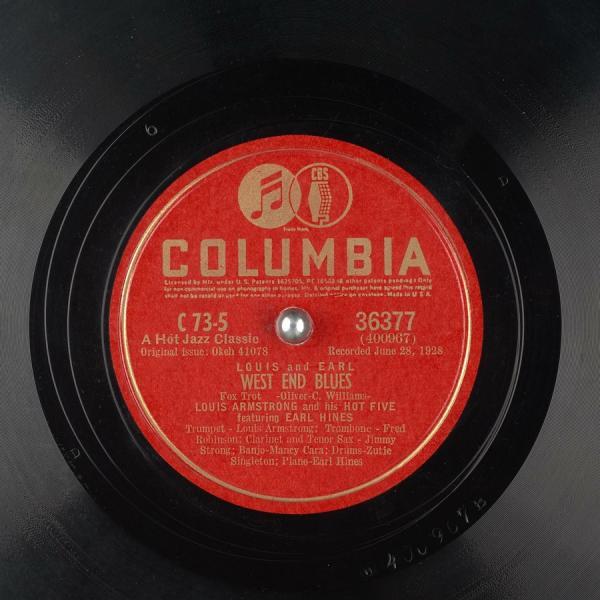 I believe we may need eight shows to cover the entirety of this enormously astounding collection, but I believe that the period that we cover today with Part Two was by far the most influential on my own understanding of American History.
This is the time where we meet Louis Armstrong, the man responsible for influencing music in so many ways that it is incalculable. In short, he taught the world how to swing, and he seemed to enjoy every second of it, which was contagious. We also touch on Sidney Bechet, James P. Johnson, and Frankie Trumbauer's Orchestra, who introduced the world to Bix Beiderbecke (who was himself a disciple of Armstrong's).
It's practically impossible to overstate the importance of Louis Armstrong on the development of American music, but my advice is to sit back and just enjoy it, because this era was a time when music could be both challenging and remarkably fun.
Featured tracks include:
Blue Horizon – Sidney Bechet
Carolina Shout – James P. Johnson
Big Butter and Egg Man – Louis Armstrong
Potato Head Blues – Louis Armstrong
Struttin' with Some Barbecue – Louis Armstrong
Hotter than That – Louis Armstrong
West End Blues – Louis Armstrong & Earl Hines
Weather Bird – Louis Armstrong & Earl Hines
Sweethearts on Parade – Louis Armstrong
I Gotta Right to Sing the Blues – Louis Armstrong
Singin' the Blues – Frankie Trumbauer & His Orchestra
Riverboat Shuffle – Frankie Trumbauer & His Orchestra