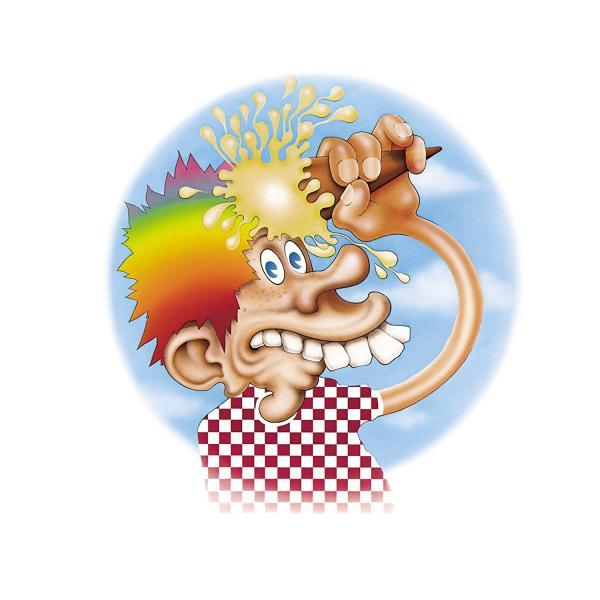 Live albums by the Grateful Dead were/are unlike live albums by anyone else. While most artists release live albums as a stopgap measure between delayed studio albums, or as income generators to revisit hit songs from their catalog, the Dead treated live albums as a natural extension of their creativity.
Over time, it would become the primary focus of their existence, but in 1972, there were relatively few 'official' live recordings of the band available to the public. To say that things have changed since then is a gross understatement. The Grateful Dead were proud supporters of 'tapers' and they actually encouraged their fans to exchange 'bootlegged' live recordings, eventually releasing hundreds of shows through semi-officially sanctioned channels. Some of these recordings are classic among Deadheads, but of the albums that were officially submitted to a record label (in this case, Warner Brothers), none are better or more easily 'digestible' to non-Deadheads than "Europe '72".
The album contains excellent, arguably 'improved' versions of classic studio material ("China Cat Sunflower", "Cumberland Blues") mixed with new songs exclusive to this release that became instant classics of their own ("Jack Straw", "Brown Eyed Women"). If you are even remotely interested in understanding the phenomenon known as The Grateful Dead, "Europe '72" is a perfect launching pad.
Featured tracks include:
Cumberland Blues
He's Gone
One More Saturday Night
Jack Straw
You Win Again
China Cat Sunflower
I Know You Rider
Truckin'
Epiloge
November 1972 - Billboard Charted #24