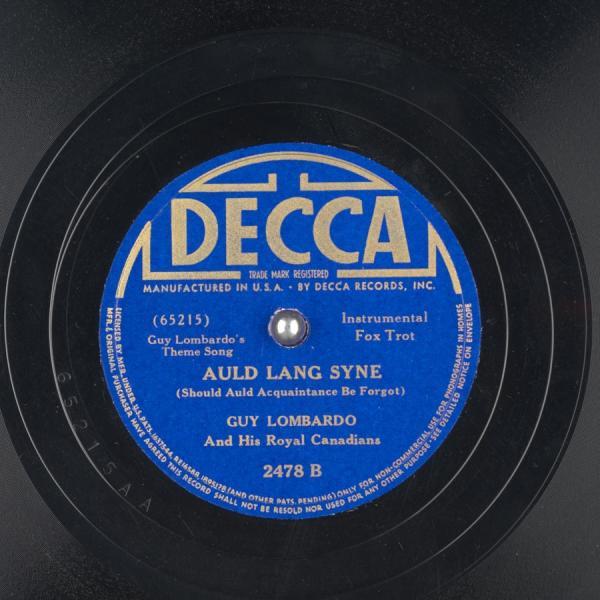 Early Big Bands: Songs That Linger
Episode 5
Episode date - August 5, 2011
I've enjoyed covering this period in time because, to be quite honest, I previously didn't know very much about this era.

Most historians (rightly) dedicate tremendous efforts to learning as much as possible about the founders of jazz music, but the trail from the 1920s to the late '30s seems to have been neglected by most historians, as if music from this period of time fell through the cracks, serving little purpose except to serve as a 'stopgap' between 'hot' jazz and the big bands.

Most of the band names have been forgotten, but many of the songs linger, so it's nice to hear music from an era when 'jazz' music was smack dab in the middle of a metamorphosis.
Songs include;
Bug-A-Boo – Wingy Manone with Red Nichols & his Orchestra

Tar Paper Stomp – Wingy Manone

Heartaches – Ted Weems Orchestra

Sing You Sinners – The Charleston Chasers

Harlem Congo – Chick Webb

Azure – Chick Webb

Don't Be That Way – Chick Webb & Quincy Jones and his Orchestra

Everybody Loves My Baby – Earl Hines & His Orchestra

Up Jumped the Devil – Earl Hines & His Orchestra

Happy Feet – Leo Reisman & His Orchestra

The Music Goes 'Round and 'Round – Frank Froeba & His Swing Band

Happy Days Are Here Again – Ben Selvin & His Orchestra

T'Ain't Whatcha Do, It's the Way Hatcha Do It- Jimmie Lunceford

Auld Land Syne – Guy Lombardo
Channel 16 - Early Big Bands