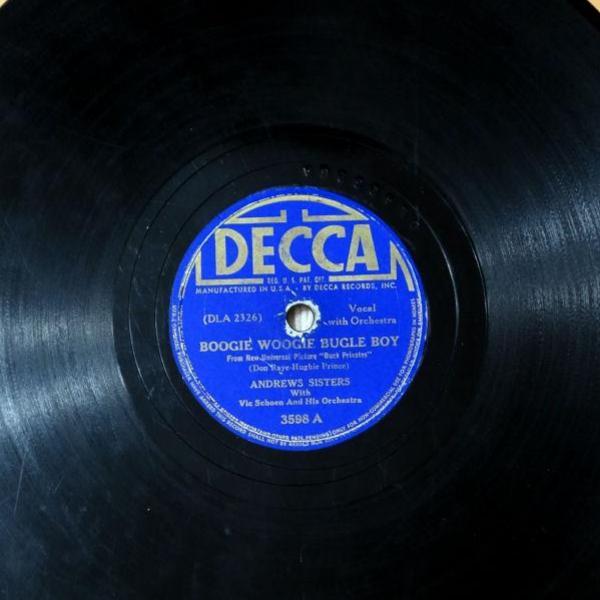 Radio Days: A World War, and Musician's Strike
Episode 11
Episode date - October 25, 2019
In the scope of history, it is seldom mentioned that World War II was accompanied by a musician's strike, lasting from 1942 until 1944. As a result, no union musicians could record for any commercial recording company.
Radio programs were allowed, but not recording sessions, unless it was specifically for a V-disk (distributed by the armed forces). It was the longest strike in entertainment history. As a result, very few releases of new material took place. Instead, the labels rushed their star performers into studios to record as much as possible before the strike kicked in on 8/1/42.
A few companies settled with the union in 1943, but the largest companies held out until November 1944, for terms virtually identical to those who settled earlier. All the while, the war raged on.
Featured tracks include:
Night and Day – Frank Sinatra
Brazil – Xavier Cugat
Pistol Packin' Mama – Al Dexter & His Troopers
Praise the Lord and Pass the Ammunition – Kay Kaiser & His Orchestra
Comin' In on a Wing and a Prayer- Golden Gate Quartet
I've Heard That Song Before- Harry James Orchestra
Paper Doll – The Mills Brothers
You'll Never Know – Dick Haymes
Swinging on a Star- Bing Crosby
Boogie Woogie Bugle Boy- Andrews Sisters
Rum and Coca Cola – Andrews Sisters
On the Sunny Side of the Street – Tommy Dorsey Orchestra
Channel 26 - Radio Days