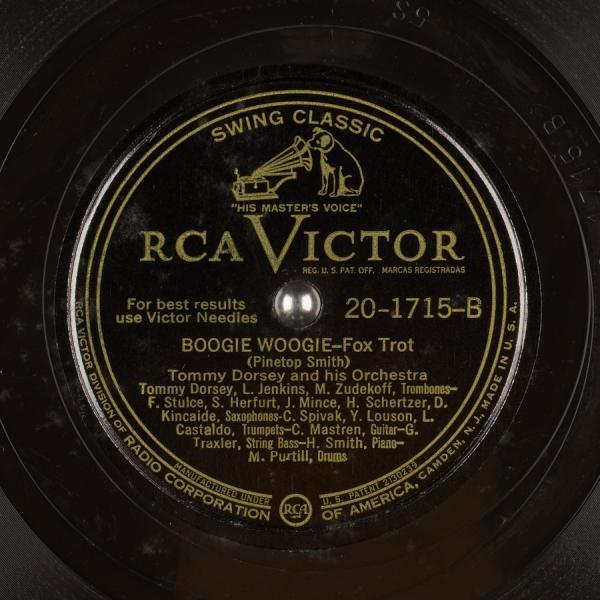 Radio Days: Recession's Over!
Episode 6
Episode date - September 20, 2019

As the country worked its way out of the recession, popular music became a staple of American culture. Jazz and big band swing merged to become a new craze, with ever more sophisticated songwriters providing material.
It was a rich age for pop music, as can be attested by the songs in this part of the series.
Featured tracks include:
On the Sunny Side of the Street – Lionel Hampton
Honeysuckle Rose – Fats Waller
Summertime – Billie Holiday
Sweet Leilani – Bing Crosby
Marie – Tommy Dorsey
Boogie Woogie – Tommy Dorsey
Caravan – Duke Ellington
Begin the Beguine – Artie Shaw
Bei Mir Bist Du Schein – Andrews Sisters
A Tisket A Tasket – Ella Fitzgerald w/ the Chick Webb Orchestra
F.D.R. Jones – Ella Fitzgerald w/ the Chick Webb Orchestra
Thanks for the Memory – Bob Hope and Shirley Ross