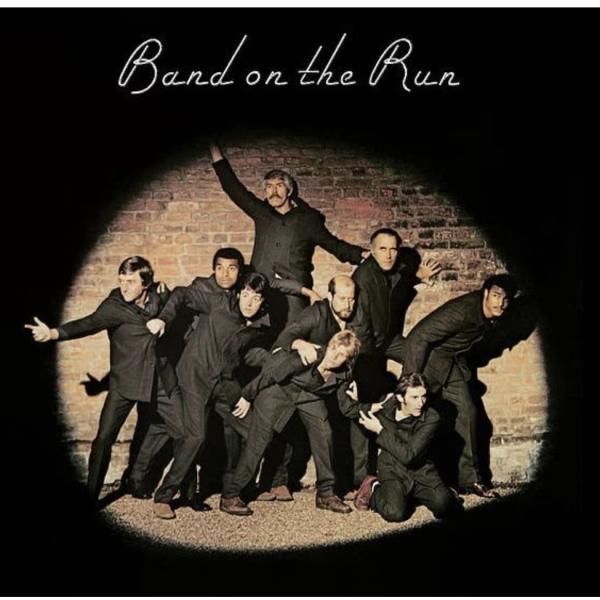 It is hard for me to come to terms with Paul McCartney's lengthy solo career. In the sixties, he easily qualified as the most talented and beloved singer/songwriter of that decade, but when the Beatles broke up, there was instant consternation about how this would play out, because the early warning signs were not good.
John Lennon and George Harrison had already released awful, unlistenable records before the break-up ("Two Virgins", "Wonderwall"), and Paul's first solo album, "McCartney" (see #124) did not initially raise expectations (although it has aged well). By 1973, Paul seemed lost in a sea of confusion, with marginal (or just plain bad) albums such as "Wild Life" and "Red Rose Speedway" barely intimating he was the same songwriter. Like Lennon sang on his "Imagine" album, "Those freaks were right when they said you were dead." "Band on the Run" is the record that renewed faith in his abilities.
It's a sad and frustrating observation, but I can't help but notice that McCartney's best solo work usually coincided with some sort of distress in his personal life. The backstory for creating and recording "Band on the Run" is fraught with traumatic events, including a near-death experience and having his possessions (including his recordings) stolen from him at knifepoint. It's as though he required disruption to provide emotional stimulation, and "Band on the Run" reflects plenty of that.
The stress disrupted his complacency, and the result was his best work yet as an ex-Beatle. Predictably, his comfortable nature would subsequently rise to the surface once again, and until the startling murder of John Lennon, his late seventies work reflected his emotional absence. It was a pattern that would repeat itself for the next four decades.
Featured Tracks:
Band on the Run
Jet
Bluebird
Mrs. Vandebilt
Let Me Roll It
Mamunia
No Words
Picasso's last Words (Drink to Me)
Nineteen Hundred and Eight Five
December 1973 -Billboard Charted #1
Related Shows