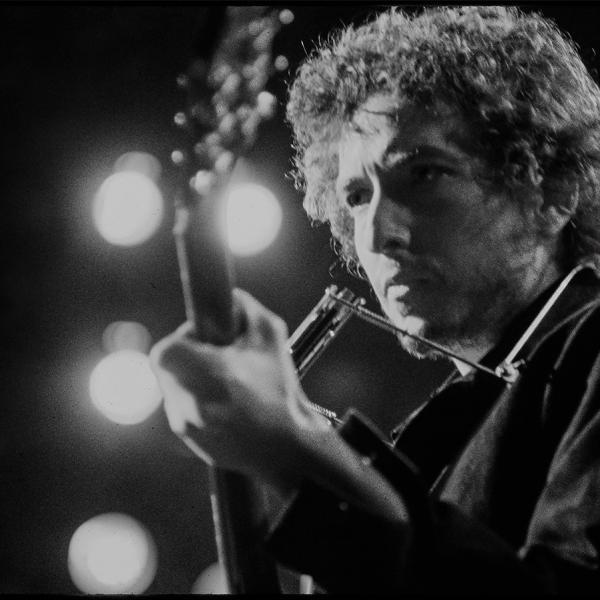 Bob Dylan: The Price of Glory
Episode 11
Episode date - August 10, 2007
Dylan ended his extended semi-hiatus with a bang, From his own perspective, that 'bang' could have been the sound of shooting himself in the foot. His last full-blown tour took place way back n 1966. Exhaustion, confusion, a motorcycle accident and family life all conspired to keep him out of the limelight once that tour ended.

He recorded only sporadically and rarely appeared live, but by 1973, his creative energy returned. He signed on for a soundtrack, and even found himself on the film set, with an actor's role that kept him away from home for an extended period of time.
He then reunited with the Band (previously known as the Hawks) and rehearsed new material that he could take on the road, planning his first tour in nearly eight years. Hitting the road with the Band, this became the single most successful rock and roll tour of its time, with tickets selling out almost immediately at every venue. The public missed Bob Dylan and all was forgiven, but there was a price to pay for this return to glory. The whirlwind might have indicated an artistic and energetic return to form, but it also wreaked havoc on his personal life.

By the time that the tour ended, Dylan found his marriage in a shambles. He valued the stability that family life provided above all else, but "A Simple Twist of Fate' had caused his world to turn upside down. Naturally, the circumstances crept into his songwriting, and he wrote with a furious passion unlike anything he attempted since 1966. He combined fever dreams and historical tales with autobiographical candor, and the results were stunning. Lyrics weaved their way through ever-shifting timelines, making them difficult to follow in a linear fashion, but the imagery was rich, and the emotive content was intense.
The resultant album was entitled "Blood on the Tracks," and sympathetic audiences found it easy to identify with these tales of love and loss. It was a painful, difficult time for Bob Dylan, but his artistry served as an outlet that remains timeless and deeply moving.

Here's a list of songs featured in this show;

Bunkhouse Theme

Knockin' On Heaven's Door

On a Night Like This

Forever Young

Most Likely You'll Go Your Way and I'll Go Mine (live)

Up to Me

Tangled Up in Blue

Simple Twist of Fate

You're a Big Girl Now
Channel 133 - Bob Dylan