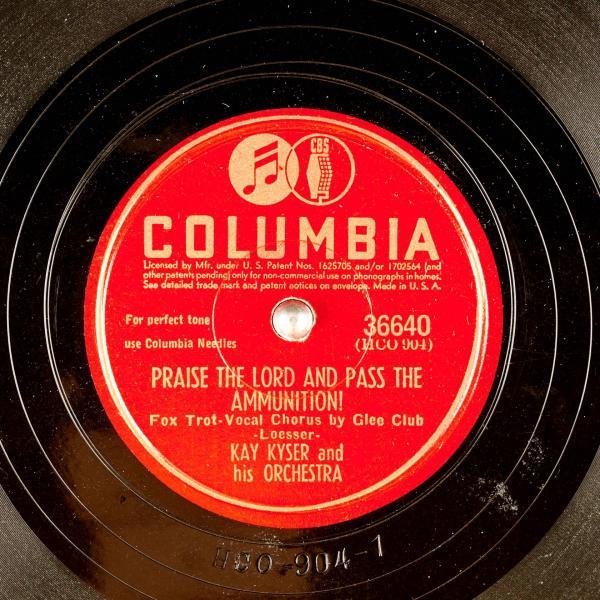 The Great American Songbook: 1943-44
Episode 22
Episode date - July 8, 2022

The Great American Songbook always represented a cross between sophistication and popularity, but never more so than during the War years.
The intensity of the times united people, especially in their desire to embrace something that could help them escape the trauma of the times. The songs became much more patriotic, a bit sweeter and perhaps a bit simpler in form.
Featured tracks include:
(I've Got a Gal in) Kalamazoo – Glenn Miler
Praise the Lord and Pass the Ammunition – Kay Kyser & his Orchestra
Serenade in Blue – Stan Getz
That Old Black Magic – Sammy Davis Jr.
There Will Never Be Another You – Chet Baker
You'd Be So Nice to Come Home To – Helen Merrill
I'll Be Home for Christmas – Bing Crosby
White Christmas – Darlene Love
Oh, What a Beautiful Morning – Ray Charles
One for My Baby – Frank Sinatra
People Will Say We're in Love – Ray Charles
Surrey with the Fringe on Top – James Taylor
You'll Never Know – Johnny Mathis
Ac-Cent-Tchu-Ate the Positive – NRBQ
The Girl Next Door – Frank Sinatra
Channel 28 - The Great American Songbook