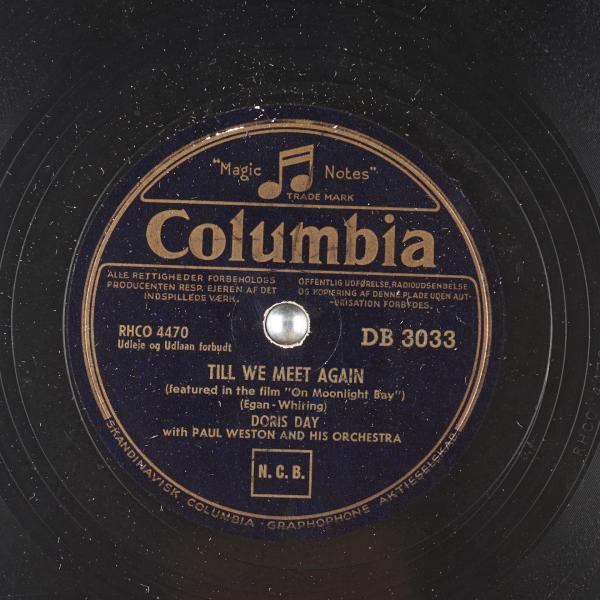 The Great American Songbook: 1911 - 1921
Episode 1
Episode date - December 31, 2021
Today we start a new series entitled "The American Songbook." This series will be dedicated to American songs written during the first half of the 20th century that have become ubiquitous in our culture. They are songs that would be considered 'classic' by just about any measure, as they have been performed for decades after they first appeared, by numerous artists. Many of the songs became templates for jazz artists and are now considered as 'standards.
These songs were originally written as Tin Pan Alley compositions to sell sheet music, as songs for musical theater (particularly Broadway), or Hollywood musicals. This series will bear some similarity to a previous series of ours which we entitled "Radio Days", but with one very specific difference. "Radio Days" was based entirely on songs that became hits in their time, focusing on specific popular recordings from 1910-1954. For "The American Songbook," the songwriters are the focus of this series, featuring legendary songwriters and lyricists such as Irving Berlin, Jerome Kern, Gus Kahn, Richard Rodgers, Johnny Mercer, The Gershwins, Cole Porter and numerous others. We will feature a variety of performers, some who recorded early original versions of the material, and others who may have recorded the song decades later.
In reality, there is no genuine "American Songbook" that lists all songs that qualify. Rather, the list is amorphous and subject to interpretation and opinion. In short, if an American songwriter created a tune that is over seventy years old but still recognizable as relevant to our culture, then it's a safe bet to label that song as part of the "Great American Songbook" lexicon.
For part one of "The Great American Songbook" series, the hands down star of the show is Irving Berlin, who penned over fifty percent of the songs featured in this episode. We start our coverage in 1911 and follow along to 1921.
Featured tracks include:
Alexander's Ragtime Band – Bessie Smith
When I Lost You – Tony Bennett
Oh, How I Hate to Get Up in the Morning – Irving Berlin
My Mammy – Al Jolson
Till We Meet Again – Doris Day
Look for the Silver Lining – Chet Baker
A Pretty Girl Is Like a Melody – Jackie Gleason
The Japanese Sandman – Frankie Trumbauer & his Orchestra
All By Myself – Ella Fitzgerald
I'm Just Wild about Harry – Alice Fay & Louis Prima
Carolina in the Morning – Al Jolson
I'll Build a Stairway to Paradise – Sarah Vaughan
Channel 28 - The Great American Songbook