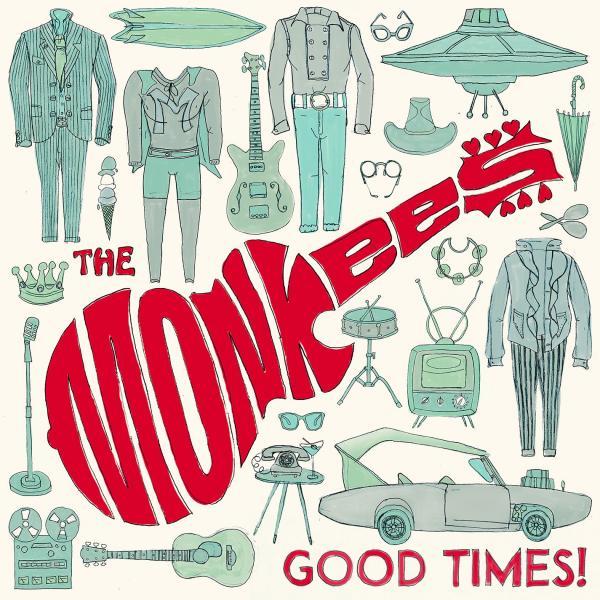 The Monkees: The End
Episode 14
Episode date - December 17, 2021
I seriously doubt that, at the peak of their fame in 1967, anybody would have anticipated that the Monkees would make a significant comeback fifty years later, with support from some of the most distinguished names in rock and roll, but it happened.
Adam Schlesinger (Fountains of Wayne) took the production reins, and songs were contributed from members of some of the most respected bands who apparently felt that they owed the Monkees something for inspiring their own careers. XTC, Weezer, Oasis, The Jam, and Death Cab for Cutie bandmembers all contributed material for a new album, and things went so well that most returned to provide material for a Christmas album.
Twenty years had passed since their previous release (!), and yet it felt like everything old was new all over again. Sadly, Peter Tork passed only a year after the Christmas album was released, making that their last 'official' album as a group. Somehow, it made sense for that to be the case.
It was four days after we prerecorded last week's show that we heard the sad news of Mike Nesmith's passing. Mike was always my favorite Monkee and looking back, it's easy to see that he was also their leader, even during the years when he was absent. Doing this series for the past few months made me rediscover just how influential he was on me, both as a musician and as a person. Rather than grieve his death, I'd like to celebrate his spirit, his positive energy, his dry humor and all of the great music that has entertained me for an entire lifetime. I will miss you, Mike. This series is for you.
To end our series dedicated to the Monkees, featured tracks include:
Good Times
You Bring the Summer
She Makes Me Laugh
Our Own World
Me and Magdalena
Birth of an Accidental Hipster
Unwrap You at Christmas
Christmas Party
Snowfall
Riu Chiu
Christmas Is My Time of Year
The Christmas Song
Channel 152 - The Monkees