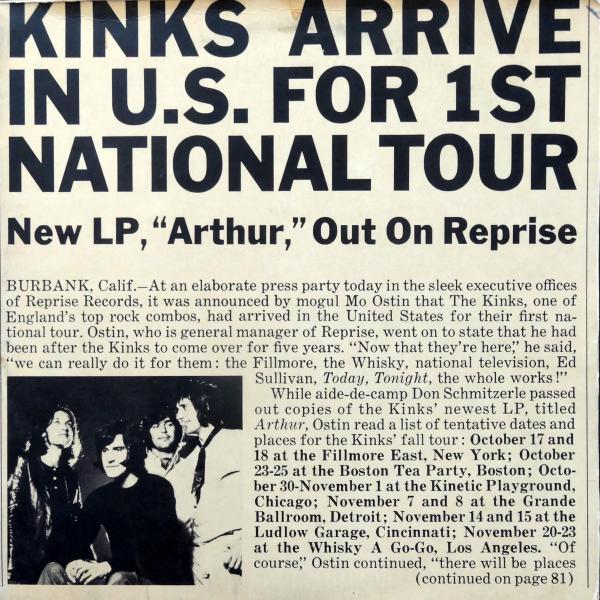 The Kinks: After Arthur
Episode 18
Episode date - February 2, 2018
After suffering – and surviving - a lengthy spurt of outright ignorance by the press and the public, the Kinks started to emerge as a band of survivors. The neglect that they suffered during one of their most prolific periods is almost impossible to explain, especially in light of the musical evidence of their creativity during the latter half of the sixties.
The seventies offered some promise, though. Despite being one of the most upright defenders of English culture, their home country continued to ignore the band, which makes all the more odd that America would find its interest rekindled. "Arthur" was quintessentially English in its theme and in its musical details, but the U.S. was the only country that showed signs of interest in the album.
This coincided with America lifting its performance ban against the group, thus opening doors for an entirely new phase of the band's career. The songs featured here carry the seeds that implemented the band's professional change of focus from their homeland to America.
Songs include;
She Bought a Hat Like Princess Marina
Young and Innocent Days
Nothing to Say
Arthur
Plastic Man
Mindless Child of Motherhood
Mr. Shoemaker's Daughter
Lola (BBC)
Apeman (BBC)
Channel 149 - The Kinks