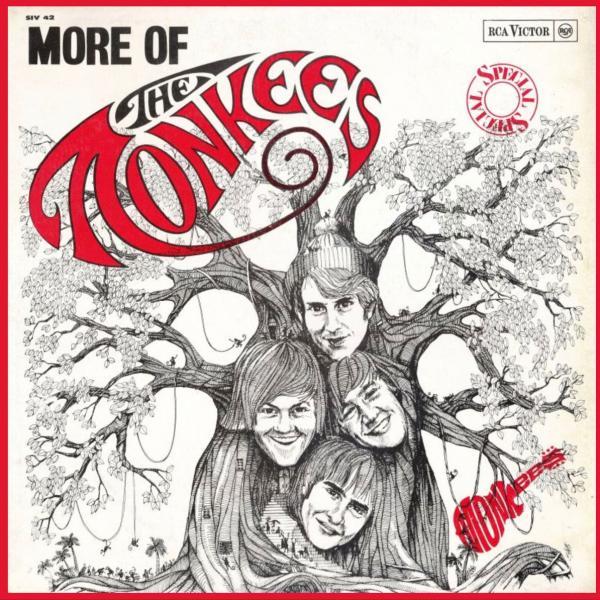 The Monkees: More of More of The Monkees 
Episode 4
Episode date - October 8, 2021
…or how to almost ruin a brilliant album.
Any album titled "More of the Monkees" certainly did not scream "Art" with a capital 'A', but this record came pretty close to being brilliant beyond all expectations, until plebian ideas almost derailed the project.
This show features the absolute best and the absolute worst of the Monkees second album. Pain, anger, disenchantment, and innate talent made this album the greatest conundrum of the sixties. It was the best-selling album of 1967. Upon its release, it forced their debut album out of the #1 position and then held the top spot for the next 18 weeks! Combined, their debut and "More of the Monkees" held the #1 position for 31 consecutive weeks. Meanwhile, some obscure band from England released an album called "Sgt Pepper's" something or other. This show features the best and the worst of these statistics.
Featured tracks are:
I Don't Think You Know Me (version 2)
Sometime in the Morning
I'm a Believer
Look Out Here Comes Tomorrow (w/ Pete's Narration)
Hold On Girl (1st Version)
Your Auntie Grizelda
Tear Drop City (1st version)
I'll Spend My Life with You (1st version)
Apples, Peaches, Bananas and Pears
Don't Listen to Linda (1st version)
The Day We Fall in Love
Laugh
I'll Be Back Up on My Feet (1st version)
When Love Comes Knockin' at Your Door
Channel 152 - The Monkees